Often referred to as the "front door" to The Kent Center, Registration Services provides consumers of all ages with an introduction to the Center, followed by a wide range of outpatient service options.

 Registration Services
R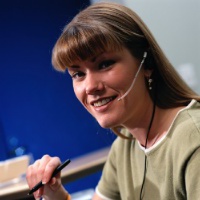 egistration services include:
Telephone screening of prospective clients
General information on service options
Scheduling of initial appointments
Referrals to other service providers

 Emergency Services
Emergency Services responds to all active or prospective clients who need immediate assessment and/or crisis intervention due to a mental health and/or substance abuse problem. Services are provided wherever they are needed and are available 24 hours a day, 7 days aweek, 365 days a year.
Emergency services include:
Crisis assessment and intervention
Linkage to follow-up services
Specialized hospital diversion and liaison services

 Counseling Services
Our Counseling Services Department serves children and adults with mental health and/or substance abuse problems which can benefit from brief, focused, office-based therapy or other specialized programming.
Services provided include:
Assessments, as part of counseling
Individual, group & family mental health and chemical dependency counseling
Adult and adolescent chemical dependency day treatment programs
Certified batterers intervention program
Sex offender treatment program