General Information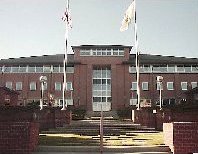 The Kent Center is a community-based provider of mental health and substance abuse services in Rhode Island, offering services to adults, children, and families, and a full array of licensed behavioral health treatment, education, and consultation services.
The Center is a private, not-for-profit corporation affiliated with the Brown University School of Medicine and the University of Rhode Island, and accredited by the Commission on Accreditation of Rehabilitation Facilities (CARF).

  Our Vision
The Kent Center is dedicated to improving the quality of life in our communities by promoting growth, mutual interdependence and recovery. Our programs focus on maximizing the strengths of individuals and systems, while minimizing the deficits. We strive to create an atmosphere where dignity, respect and equality are commonplace, thus enabling the fullness of the human potential to develop. We promote the philosophy of nonviolence and contribute to its further development through validated methods of training, research, and intervention.

 Our Goal
The goal of The Kent Center is to provide behavioral healthcare services designed to strengthen family units, promote mutual interdependence and individual growth, and to create systems of care and support.

 Our Guiding Principles
Community Networking … improving services through community partnerships.
Systems of Service … promoting a "systems" approach to service delivery.
Strength Focus … mobilizing the strengths within us.
Change and Growth … the only constant in life is change.
Recovery … turning life experiences into growth opportunities.
Courage … taking risk to improve one's life.
Relationships … promoting natural support networks.
Teamwork … fostering creative synergy.
Continuous Improvement … exceeding one's expectations of service.
Improving the Quality of Life … leaders in a healthy community.
Nonviolence … resolving conflict without violence.